Turning On The Off Season
As athletes prepare for the ongoing season, the weight room awaits them with open arms.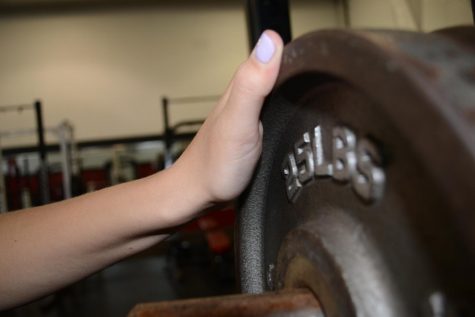 Imagine starting a sports season with no training or practice. Imagine athletes being given uniforms just moments before the first game or competition, throwing them on, hitting the court and just, well, going for it. How would those players do? The answer is obvious. Not. Very. Well.
Fall and Spring athletes Abby Capulong (volleyball) and Jacob Mitchell (football), who have been training since the summer for their fall sports wholeheartedly agree that without proper off-season training, athletes and teams would be ill-prepared to hit the field/court in late August.
Off season training is important and so vital to both players and coaches who are trying to build strong teams and who can compete at higher levels of whatever sport they are in. Off season training not only makes athletes faster, stronger and better, but one of its biggest benefits is the character building and team building that takes place during this time. The mental aspect of most games are equally important as the physical ones and teaching that type of grit is a main component of off-season training. Off-season training trains your mental health to think more confidently and positively. Especially if you have never done a certain sport before.
When asked about the benefits of off-season training, varsity football athlete Jacob Mitchell said, "I didn't always realize the benefits of pre-season training, but as soon as I did, I stopped skipping. I definitely don't do that anymore. I think lifting weights a lot and running more is how many players get stronger, faster, and better."
Pre-season training is important for all level athletes. Varsity and JV training's aren't very different either. After all, today's freshmen team is tomorrow's varsity team. "In order for athletes reach their goals all levels train the same or similar," Mitchell explains. "I think we do everything the same, and we're all on the same page."
Multi-sport athlete. Abby Capulong plays softball in the spring and is a current member of the volleyball team. She also agrees that all different levels of the same sport train the same. With her simple answer is, "Yes, we all train the same. It creates a team atmosphere where we are all encouraged to train at a high level and meet our individual and team goals."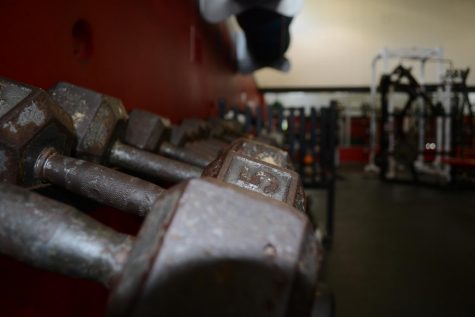 Another perspective comes from girls volleyball coach, Kyle Kujala. Coach Kujala emphasizes, "it gives them more time on the court and opportunity to build chemistry with teammates." This is a very important detail to train. All teammates need to be at least friendly in order to play well on the court, but in order for teams to be great there needs to be real bonding done with one another before the season begins.
With all stakeholders being on the same page regarding off season training, it seems that everyone from dancers to shortstops to goalies and two-handed bowlers benefit from this time bonding with their teammates, coaches and their sport.