The Divorce of Tom and the Patriots
The marriage between an all time great player and a historic franchise has come to a conclusion with the departure of Tom Brady.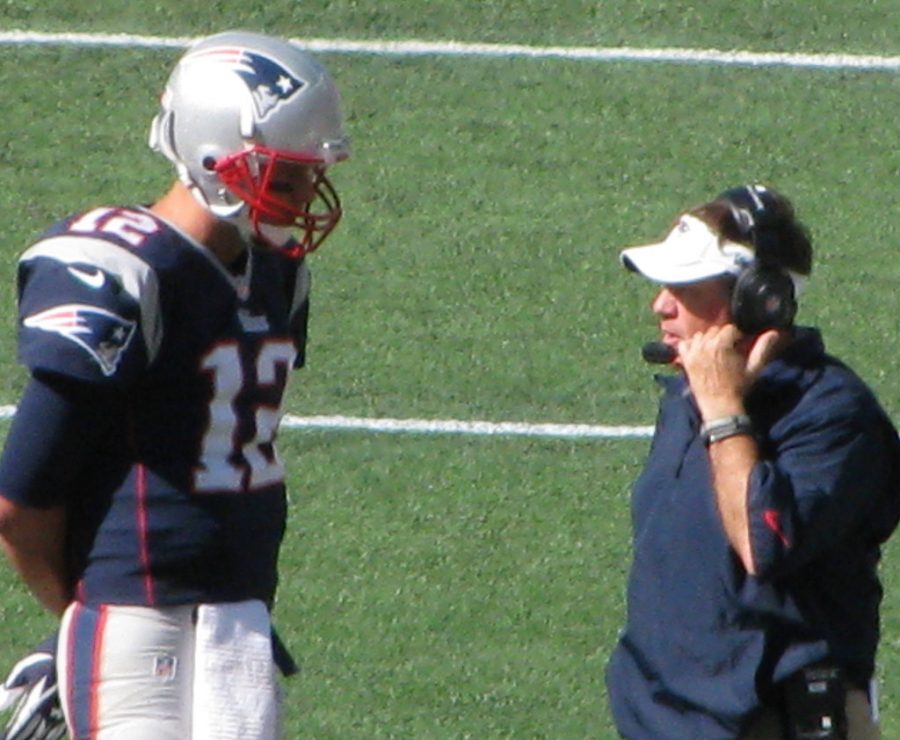 20 years,6 Super Bowls, and 17 division titles for Tom Brady and the Patriots. Those 20 years of success have come to an end with Tom Brady departing to Tampa Bay to play with the Buccaneers. 
The move comes after reports in the past about Bill Belichick, the head coach of the New England Patriots, wanting to get rid of Tom Brady back in 2017, and move on to the backup quarterback in Jimmy Garoppolo who was 25. Due to Bradys' age of 40 and the decline in production, Belichick knew it was going to happen eventually. 
When Jimmy Garopplo hit the market in 2017, Belichick reportedly offered Jimmy a 4-year contract extension worth $17-$18 million a year. Belichick didn't want Jimmy to leave, but he knew Jimmy was only going to stay if he was going to be the starting quarterback for the Patriots. Belichick asked owner of the Patriots, Robert Kraft, to move on from Brady and resign the younger player in Garoppolo. Kraft had other thoughts and wanted to stick with Brady. Belichicks' hands were tied and he was forced to trade Jimmy away due to Kraft overruling Belichicks' decision in sticking with the young buck.
After all these reports were leaked and came out, the rift between Brady and Belichick began. Another reason why Brady could have left was because of Belichicks' coaching style and mentality. Belichick never viewed Brady as better than any other guy in the locker room. Brady was treated the same as the last guy on the roster, and that didn't sit well with Brady according to multiple reports from ESPN and Fox Sports. All Tom ever wanted was a little love from Belichick, and Bill isn't that type of guy. That's not how he runs his team or how he wins so much. This might be why Tom chose Tampa over every other team.
The decision by Brady would seem like he wanted a culture change. He wanted to go have fun for the first time in his career instead of thinking it's a job everyday with the Patriots, learned by people who were close to Brady and reporters from both ESPN and CBS Sports 
Brady also has elite weapons around him for the first time in a while after Randy Moss left New England in 2010 as well as Rob Gronkowski who retired in 2019. Brady is joining forces with head coach Bruce Arians who is all about pushing the ball down the field and throwing all over the stadium. Tom will now have to be working with two elite receivers in Chris Godwin and Mike Evans who both made the pro bowl last year. The weapons also include a pair of talented tight ends with O.J Howard and Cameron Brate, who both love playing with Brady which we know utilizes them like no one else. 
Next season Brady and the Bucs are going to be running up the scoreboard when they take the field this season. Brady is going to look like he is 5 years younger with these studs. 
Meanwhile, Bill and the Patriots are going to recess a little this year due to Brady. As of now, the Patriots have Jarrett Stidham as the starting quarterback for the team. Stidham is 3-4 on passing for 14 yards in his career as a Patriot. The team also has a later first-round pick so the top tier players coming into the draft will be gone early. Whether the Patriots roll with Stidham or go and trade for Andy Dalton or Cam Newton the team is going to recess with Brady gone. 
The story of the NFL now will be who is going to win a ring first, Brady or Belichick? Brady is going to have a pro bowl year with the Bucs and Belichick is going to be fighting to get in the playoffs throughout the year. 
Don't be fooled by Belichick's setbacks, if there's one thing to not do, that would be to count Belichick out. Belichick finds people you would never think would be able to produce in the NFL and he wins championships with those people. Many of us forget Brady went in the 6th round and now he is considered the best. Tom Brady will win the battle in the short term, but Belichick and the Patriots are going to get back to the top and win the war.
About the Writer
Ethan Dicken, Sports Editor
Ethan Dicken is a Junior at Grant Community High School. Ethan Dicken is the current Sports Editor for The Bark. Ethan Dicken enjoys creating layouts and...