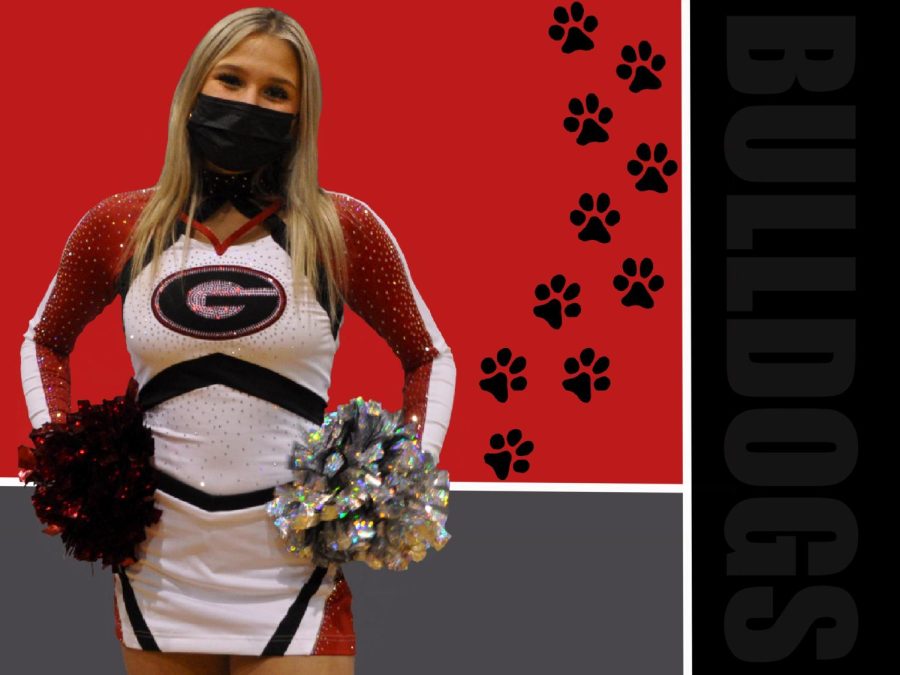 Player Card – Nicole DeNapoli, Issue 3 Volume 4
Nicole's cheering outshines everyone in the competition.
Nicole is an important member of Grant's Varsity Cheer Team. She is passionate about cheer, as it has helped her build bonds with her teammates. Nicole has been cheering for a very long time now and knows that "you need to work together as one to be able to do what you need." She knows that being a good teammate isn't just building bonds with others; it's also displayed by setting forth an example of how one should act. She's a returning varsity cheerleader which means when she walks the halls, she is representing the cheer program. Nicole is doing an excellent job at representing grant cheer with her performances and her amazing attitude.