10 Safe Alternatives for a Spooky Halloween Evening!
Trick or Treating has been the ultimate activity for every Halloween evening within prior years. However, with COVID-19 as a new concern, alternative methods of celebration should be considered.
October 31st is anxiously anticipated all year long for a multitude of reasons. As blankets of orange leaves cascade to the ground and the crisp fall air returns in full swing, excitement reveals itself for all fall enthusiasts to enjoy.
Typically on this specific evening, children flock from home to home begging for goodies and interacting closely with the neighbors they encounter. Each doorstep allows for another piece of candy and so the competition for the fullest bag pursues.
Roaming the empty alleyways and lurking behind every corner is a werewolf, ghost, or goblin scary beyond belief. Each extraordinarily terrifying creature instills panic and fear into the observer.
Surprisingly, 2020 has introduced a horrifying creature that has created the deepest fear into the minds of people globally. It's not a vampire or witch, it's the COVID-19 virus. This contagious outbreak has shifted the mindset regarding Halloween due to the lack of safety for the participants.
However, this monster can be defeated by practicing safe community guidelines such as the ones that the CDC (Centers for Disease Control and Prevention) recommends and allowing for new, conscientious traditions to be made. 
Host your own movie marathon-

 Binge-watching Saw and Paranormal Activity just might be the perfect way to spend your evening in. Bring on the comfort food and cozy pajamas and you've got a full-on movie theater experience. Don't forget to keep a light on though; ghosts creep in the shadows!

Carve a pumpkin-

The tradition of hollowing out the insides of a gooey, cold, and damp gourd dates back to the nineteenth century in Ireland. Originally, turnips were the vegetable of choice for this activity, yet today you can use a much more modern, and in my opinion, super cute object of choice.

Dress up in your costume and do a photoshoot-

Selfies, group photos, and everything in between is all the rage amongst teens right now. Weave this activity into a Halloween costume celebration by posing with all of your ghouls for the gram!

Create spooky art-

If the art of carving pumpkins wasn't creatively engaging enough, search Pinterest for a variety of crafts! Among this site, paintings, artsy gifts, and a multitude of other innovative projects can be found to do here. 

Bake Pillsbury Pumpkin Cookies and drink hot cocoa

– Sweet cravings come and go, but the best way to hanker down on this desire is to make something rich in your oven and complement it with some chocolate witch's brew. Bring on the marshmallows and warm aroma throughout the house!

Virtual costume contest

– Social media is a prime outlet for connecting strangers near and far and can be a useful tool for conducting votes on who wore the best costume. For those who enjoy competition, dressing up to the best of their abilities, and posing for the camera, this activity is suggested for you!

Explore Urban Legends

– Regardless of where you live, an urban legend or chilling tale plagues the area and lurks on spooky evenings. If you're not too scared about learning old "history", snuggle up with your computer and possibly Facetime a friend while investigating these stories.

Attempt Halloween inspired makeup looks

– Makeup is one of the vital ways we as humans express our outwards appearances and it's the prime factor within multiple costumes. Creating a chic ghoul look or playing around with FX inspired gashes is perfect for these types of artists.

Bob for apples-

This activity is self-explanatory and serves as a staple within Halloween party activities. The best part about this option is that anyone can participate and remain distant if conducted in such a manner.

Drink a pumpkin spice latte

– Everyone could benefit from a little 'pumpkin spice and everything nice'. No matter where you buy your drink or even make it yourself, enjoy one on this day in the name of Halloween spirit!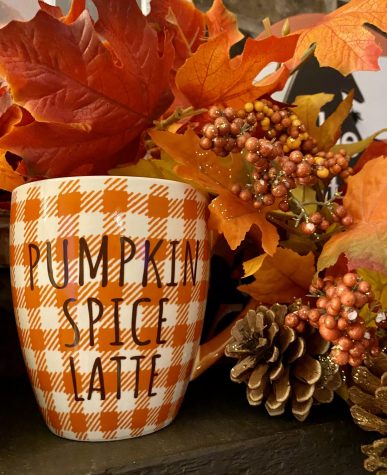 Selecting a separate method for celebrating Halloween is possible and considered selfless as each community pushes towards the effort of preventing the spread of COVID-19. Each activity provides an opportunity to stay socially distanced, remain enjoyable for anyone who participates, and keeps this world just a tad bit safer.