The Canadian Freedom Convoy
In Canada, the Canadian Freedom Convoy has assembled in protest of their new COVID-19 vaccination law.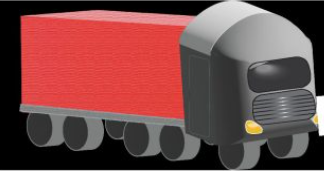 On Jan 28, the Canadian Freedom Convoy began. Hundreds of truckers arrived in downtown Ottawa on the first day of the protest. The Freedom Convoy began because of Canada's new vaccine mandate that requires truckers coming into Canada to be COVID-19 vaccine. Since then, the issue has escalated into more than just truckers blocking the border entrances; they have since protested further into Canada. 
Towards the end of the month, thousands converged in downtown Ottawa. According to The Toronto Star, On January 29th "About 3,000 big rigs and other trucks, as well as more than 15,000 protesters converged in downtown Ottawa." In the crowd of protesters, there were many things being displayed such as anti-vaccine messages to racist symbols including the Swastika and Confederate flag. 
 The truckers were blocking one of the busiest U.S.-Canada border entrances in protest of the Canadian government's new pandemic restrictions. Streets all across the nation's capital were blocked by truckers honking their horns in protest. As more trucks continued to pile up, civilians joined in as well.
On February 6th, The Toronto Star stated that "Ottawa Mayor Jim Watson declared a state of emergency in the city over ongoing protests. In a news release, the mayor said the decision 'reflects the serious danger and threat to the safety and security of residents posed by the ongoing demonstrations.'" 
Five days later, Ontario Premier Doug Ford declared a state of emergency in an attempt to stall the Freedom Convoy in Ottawa and Ontario. The Toronto Star stated that "he called the Ottawa protest an illegal occupation."
On February 14th, Trudeau invoked the Emergencies Act in an effort to bring the illegal and unpeaceful protests to an end. According to the Toronto Star, a few days later on February 18, "a massive police operation unfolded in downtown Ottawa to remove the three-week-old phalanx of trucks and protesters from city streets."
Finally, on February 20, the Ontario and Ottawa police departments had cleared the protests in downtown cities.