Player Card- Benjamin Jensen, Issue 1 Volume 2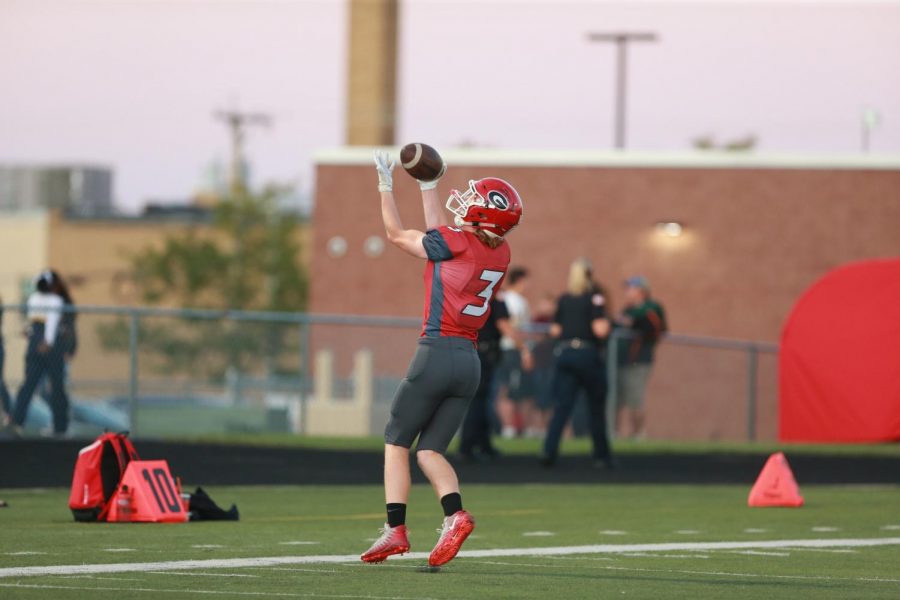 Benjamin Jensen Football
A fast 3-0 start for the Grant football team doesn't happen without leadership and respect. That's what Benjamin brings to this team. Which goes along way with having a contending football team and that's what Ben and the rest of the bulldogs have their eyes on. "We have very high expectations for the season and we are off to a good start being 3-0 but our main goal is still to win the conference and make it to the playoffs…" he says. Working hard is a key factor in this teams success and Ben knows that. "learned that if you work hard enough at something it will pay off, because after last year when we only won three games, but a lot of came out again this year and have worked hard and stayed focused…". With Ben Jensen and others  helping lead the bulldogs we can all count on having a spectacular season.
About the Writer
Ethan Dicken, Sports Editor
Ethan Dicken is a Junior at Grant Community High School. Ethan Dicken is the current Sports Editor for The Bark. Ethan Dicken enjoys creating layouts and...