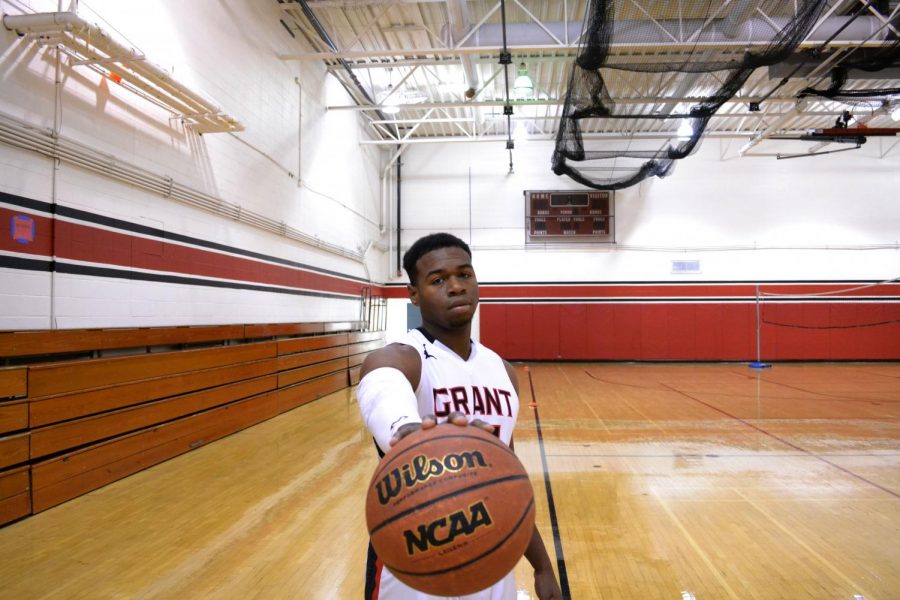 Player Card – Mikal Ashley , Issue 3 Volume 2
The new dawgs joining the varsity team need a new leader to show them the next level of basketball, and his name is Mikal Ashley.
Mikal Ashley's role has completely changed from what it was last year. New teammates and new ways Mikal will have to contribute to his team, with being a key part in helping the transition for the new guys.

"

"Goals for myself are to be a team leader and show these guys how to work hard and play as a team…""

— Mikal Ashley

Mikal has been working on the court and off to set up, hopefully, a successful season. "I've been lifting, working on my endurance, eating right, building chemistry with the guys, etc." Mikal has been helping the new guys but also getting help from others. "The coaches have helped me most with the role I'm playing this year, it's completely opposite from last year and they've shown me how to fill that role and really embrace it." All eyes will be on Mikal and the up and coming dawgs.