Player Card – Courtney Levy, Issue 1 Volume 2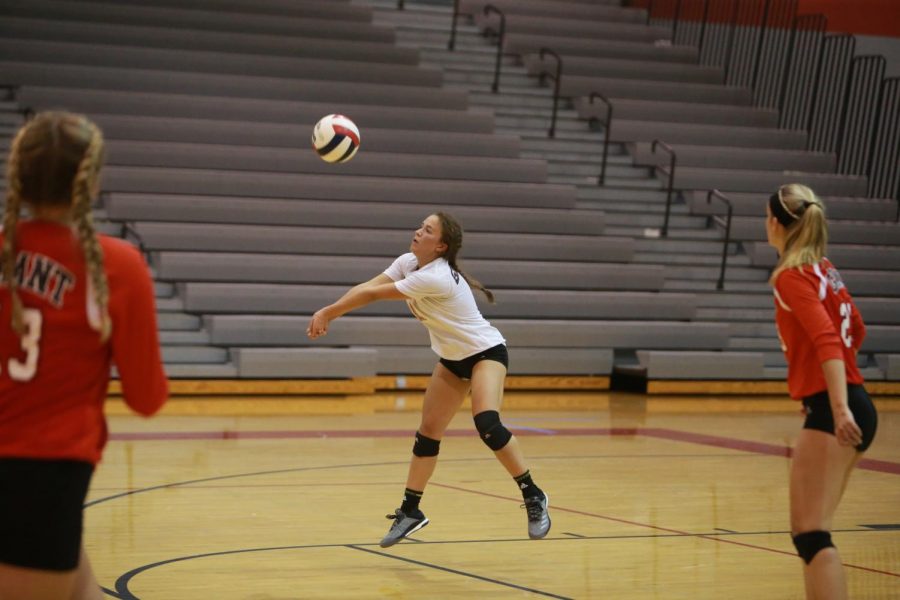 Courtney Levy Volleyball
With the Volleyball season kicking off for the girls, Courtney Levy knows the teams success is gonna rely heavily on their chemistry together as a team. "Our team has really put emphasis on becoming very strong and competitive in the NLCC and are working hard towards contending for the conference championship this year. We also hope to make a long postseason run into regionals and sectionals which will be very achievable for us if we continue to strengthen the chemistry that we have with each other and stayed disciplined in our mental toughness on the court…". Courtney is trying to be a leader for her team and she learned last year what it takes to be one. "Last year I learned about the importance of being a good teammate and how vital having a positive mindset is in the game of volleyball. I think it's very important that I give my teammates someone that they can look at on the court when we get down and know that they can have their complete trust in me to pick them up and have their backs at all times…". The whole conference needs to be on the lookout for Courtney and the rest of the bulldogs.
About the Writer
Ethan Dicken, Sports Editor
Ethan Dicken is a Junior at Grant Community High School. Ethan Dicken is the current Sports Editor for The Bark. Ethan Dicken enjoys creating layouts and...