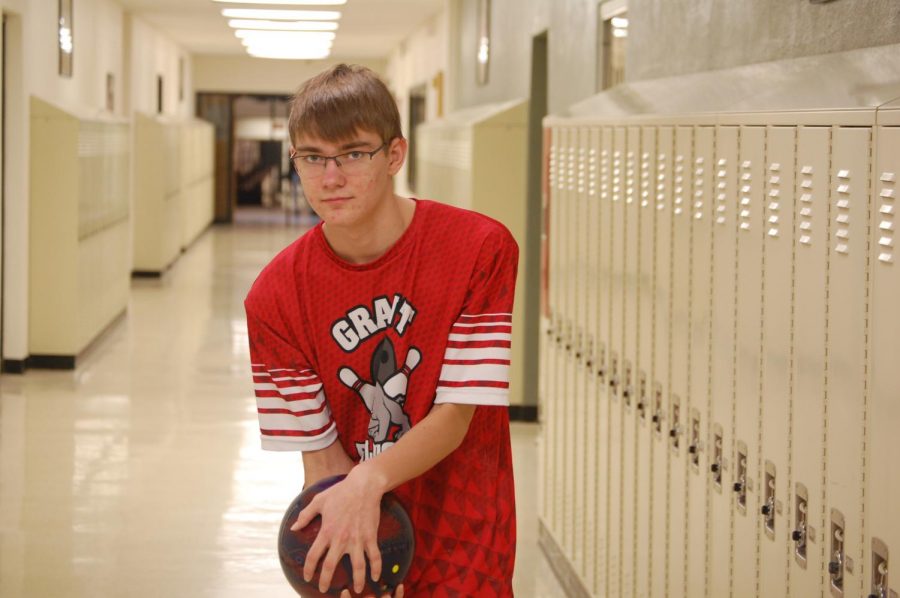 Player Card – Ian Kupinski, Issue 3 Volume 2
Ians' new tricks and tools have him reaching for the stars this year.
Ian is ready to smoke his opponents on the alleys this season and has been working on his game to ensure he will do this, along with the help from Coach Brugioni. "

"

I've done lessons with Coach Brugioni I've been working on my ball roll at home." "

— Ian Kupinski

Ian has also been traveling to different tournaments to excel his game. Brugioni has also helped Ian with the actual ball itself."He's helped me with my hand position and taught me how different balls use different oil patterns, his let me borrow a few balls for those specific reasons, and how each ball rolls in different patterns." Certainly, these new insights will help Ian this season. He has some big expectations for himself and the team. "Main priorities, first get to state and regionals, and to basically bowl better." We will absolutely be tuned in to see how the dawgs and Ian battle it out,and hopefully see them achieve greatness this year.