Player Card- Gianna Vavalle, Issue 1 Volume 2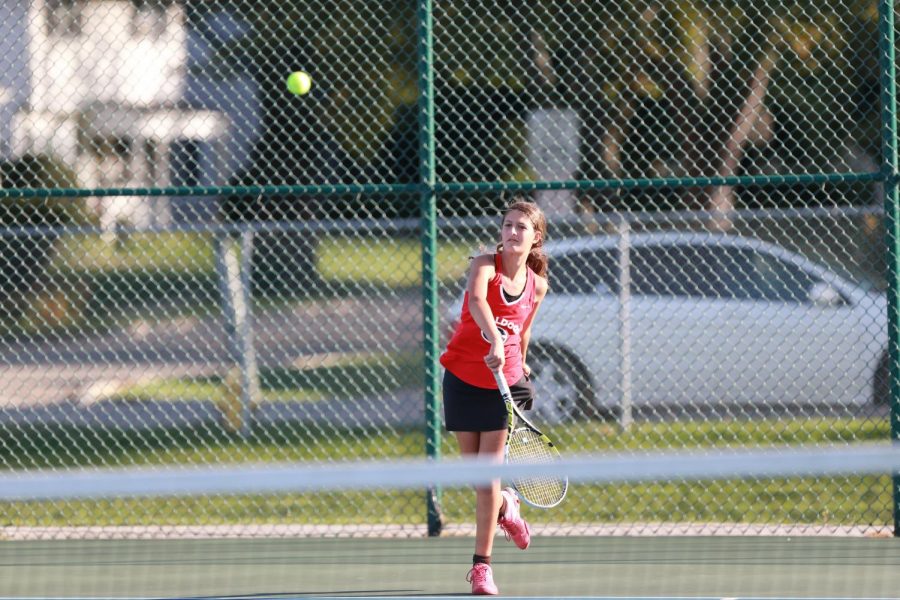 Gianna Vavalle-Tennis
Gianna Vavalle is having a tougher start to the season but she is hoping it will turn out to be a season to remember. "This year my expectations are pretty low due to the fact that I am playing number 1 singles. I want to win as much as possible but I know it's going to be extremely hard…". With the obstacles she is facing this season she improved her game by practicing day in and day out. "…Last year I would hit with the boys to help improve my game and my technique. In my off season I hit with the boys during their season…". Gianna still isn't done working on her game and has a couple areas she knows she needs to work on. "…I need to keep working on my serves and being more aggressive so we can win…". Gianna's eyes are set on helping this team move forward and contend in the conference. "I am looking forward to helping the team and pushing for the win at conference and for a win at sections to get to state…".
About the Writer
Ethan Dicken, Sports Editor
Ethan Dicken is a Junior at Grant Community High School. Ethan Dicken is the current Sports Editor for The Bark. Ethan Dicken enjoys creating layouts and...