Serving Seniors
John OHagan:
Seeing the world is a big dream to most but who says you can't protect it at the same time.
John OHagan will be joining the Navy with this idea on July 3rd of this year.
When asked why he is joining he responded: "just to travel the world and protect the country".
However, everyone has an idea of where they would like to travel. John would like to travel to "Hawaii or Singapore".
To him, the military isn't new considering his uncle and grandpa are veterans.
Not only will he be joining the military but he has plans after his contract
"My contract is eight years." After which he plans on doing "cyber security… it's pretty much protect from other people hacking into our networks"
He has taken engineering courses as well here at grant such as "Tech Exploration one, two, and mech cad"
So with many things to look forward to in his future, John OHagan will start a new life on July 23, 2019, and make new memories as he goes on.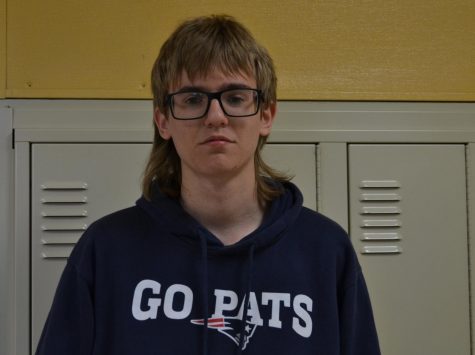 Alycia Gauna:
Alycia will be joining the Army and is currently on the reserves. She has been wanting to go into the Army for about a year now.
A recruiter got her attention when they told her about the free schooling that comes along with it.
"It hasn't really been a dream of mine". However, Alycia was accepted into University of Florida with no cost.
Everyone has a main goal in their life they hope to achieve and for the past four years Alycia's has been becoming a veterinarian.
When it comes to animals Alycia feels as though she is connected with the animal. "I just really love working with animals". She currently has a puppy named Coco who is just a few months.
In spite of loving her small dog being a part of larger concepts fulfills her. Helping contribute helps Alycia be herself.
"I just really like devoting myself, to bigger things than just me and my family."
Joining the military will not only help her on her path to becoming a veterinarian, but it will also help her help others.
Knowing that I can help other people in the long run, and starting something for my family, and new generation. For my siblings, my kids"