Life Makeover
Starting from the bottom and making it to the top happens to be the next big trend. Jeffree Star is a great model of this description.
Hang on for a minute...we're trying to find some more stories you might like.
Glamorous, successful, and unique are only a few of the words you could use to describe Jeffree Star. Our favorite diva has made a gigantic breakthrough once again. Previously, he started out his career as a singer who used MySpace. Star used to post videos and blogs there but his fame certainly spiked when he got discovered by Sound Music. With Sound Music he put out his first EP 'Plastic Surgery Slumber Party'. This was a HUGE success and ranked #1 on Itune's Dance Chart.
His motivation to look and sound amazing are constantly shown in all of his unique makeup looks and songs. He even showed an entrepreneur side to him when he started his own makeup line. Providing vibrant shades of lipsticks, highlighters, concealers, blushes, eyeshadows, and other palettes/beauty supplies, Star has been massively successful. Along with the merchandise, he also provides Youtube demonstrations on how to apply and care for the makeup to best suit your skin. Jeffree Star has made a tremendous impact on the makeup industry. He started from the bottom and truly made it to the top.
About the Writer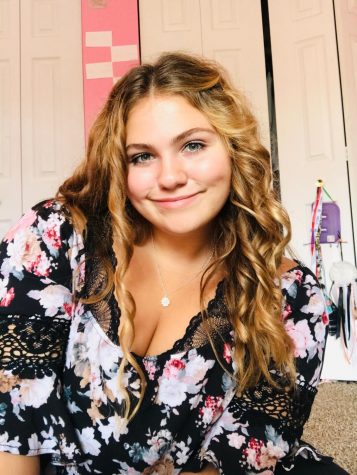 Elizabeth Newcomb, Editor in Chief
Elizabeth Newcomb is a junior at Grant Community High School and currently possesses the title of Editor in Chief. She enjoys creating an atmosphere for...