The Horror at Astroworld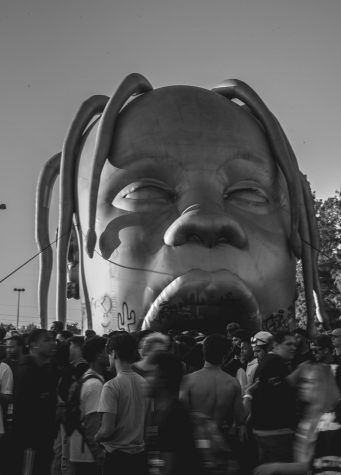 Astroworld Fest was an annual music festival featuring Travis Scott that was held in Houston, Texas. Although concerts are prone to accidents and injuries, Astroworld Fest is an example of how dangerous concerts can become dangerous.
At 10:02 AM, the Houston Fire Department reported damage to the fences at the venue and "no control of the participants," showing that the attendees have been waiting for this moment. Eventually, reports of concert-goers passing out from dehydration came flooding in, as the venue with 50,000 attendees, only 2 hydration stations were available. As the opening performances went on, anticipation for Travis Scott's set grew.
As the final opener's set concluded, concert-goers began to make the stage where Scott was to perform. The crowd began to condense and most people struggled to breathe. Some became crushed against the barricade around the stage while others dislodged the camera rigs surrounding the stage, hoping to escape from the crowd.
The majority of the 10 casualties occurred when victims were crushed under the pressure of the efforts to get closer to the stage. It was not uncommon for concertgoers to become unconscious or go into cardiac arrest from the immense pressure of the crowd, as breathing continued to become restricted. When an ambulance finally arrived 29 minutes and 49 seconds into his performance, Travis Scott took notice of it, prompting him to simply stop the show for a mere minute and 10 seconds before continuing into his next song.
The casualties suffered during the show were all under 30, the eldest being 27-year olf Danish Baig who was killed saving his fiance, and the youngest was 9 year old Ezra Blount who fell into the crowd from his father's shoulders.
In the future, artists and event holders should safely plan their shows to ensure safety. Houston Police Chief Troy Finner stated that "this type of investigation is going to take weeks, possibly months," and the HPD is looking further into the issue of how and why it went wrong. Travis Scott has received multiple lawsuits from attendees of the event.