Are you wearing the latest fashions?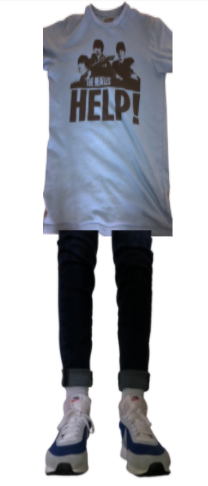 Looking stylish is a gateway to being confident, stylish, and happy.  It could be time for you to find some new styles. Here you learn what to wear and where to buy it.
The current trending styles are always changing, so you want to keep up.  Right now one of the main street fashion trends is the "skater" look.  This style consists of baggy apparel. Ripped skinny jeans, track pants and other similar types of looks are going out of style.  A good outfit usually has a baggie graphic t-shirt that may consist of one's favorite brand or musical artist, a pair of cuffed pants (either jeans, khaki's, or dickies), and a jacket or flannel over the shirt.  The artist Tyler the Creator is one example of a celebrity to rock this style.  He loves to wear wacky combinations with unique layering to make his outfits stand out.  Layering is one of the most important things regarding this kind of outfit. Wearing an undershirt with a collar popping out can make a normal sweater look stylish and creative. These can be paired with any sort of pants that one may find appealing.  This style usually also has plenty of wacky colors for you to craft your outfit with.  For an idea of what this may look like, Tyler the Creator also helped this unique style blast off too.  One of the sites that might help someone replicate Tyler's style would be https://hbx.com/, it is affordable, always on sale, and up to date in the best styles. 
What started this "skater" style?  Over quarantine a lot of people picked up new hobbies.  One of the biggest hobbies people tried was skateboarding.  New skateboarders that enjoy skateboarding not only want to be one, but want to look like one.  One of the things that old skateboarders are known for is their unique style, and it was fast to become top fashion this quarantine.
Surprisingly the best places to go shopping are thrift shops and online shopping.  This helps people find the clothes for a cheap price and in a safe way.  One of my personal favorite sites for only shopping is https://www.ae.com/us/en, because it is affordable and has unique clothing that will make someone look stylish.  
Fashion is always changing.  To keep up with the trends, always be on the lookout for your favorite celebrities changing what they wear daily.  Another way to stay stylish is to notice what activity is popular at the time, if soccer became huge and everyone started playing soccer, that might show that athleisure might be in style. Take notice of what's in style and you'll always be fashionable.
About the Writer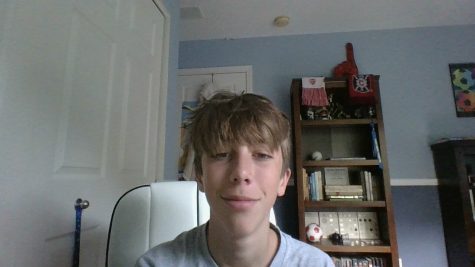 Finn Joiner, Journalist
Finn Joiner is a freshman at Grant Community High School.  He is interested in journalism to improve upon his writing skills, and to present people unique...