The Effect of Corona virus on Mental Health
Since the lock down due to COVID-19, people have been stuck in their homes. Due to this pandemic, and the social distancing order of being apart 6 feet, people of America have had anxiety and the feeling of being almost alone. 
Since the social-distancing order, many people in the US have been feeling more lonely than usual. Though this is a great time to help yourself heal and help yourself to find the best version of yourself, it has caused many others to have anxiety, depression, substance abuse, and the list goes on. This is also a very difficult topic to share with children. Many younger people have already dealt with depression and anxiety and adding the terrifying thought of a virus going around worldwide is making their situation worse. Everyone is also expected to stay at home. Some people can live ina very violent household and cannot get help. People who can get anxiety from simply sitting in their room overthinking a situation.
Another mental health issue is depression. The feeling of being isolated from others is not a good thing for people with depression. Although some do not feel the need to express their feeling to others, it is still good to be surrounded by loved ones to know that you are cared about. People who deal with this mental health issue could feel as if they are feeling drifted from their loved ones and friends. A way they could resolve this issue to help feel a bot better is spending time with their family by doing family activities together. 
Though spending time in a house with all your family is not an ideal situation, it is a good way to express your feelings to them to let them know how you feel and if you need help. If you need any help relating to this article please talk to your family about the issue. Please contact the student services at school.
About the Writer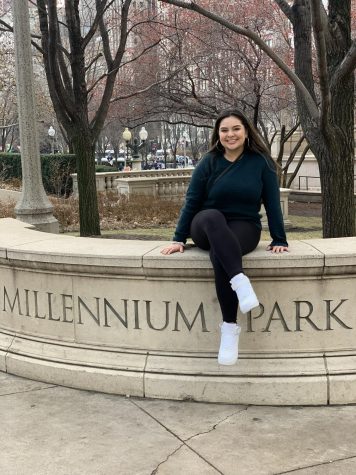 Alyssa Aleman, News Journalist
Alyssa Aleman is a Freshman at Grant Community High School and is a News Journalist for The Bark. She enjoys Skateboarding and doing makeup.