How to Cope During Corona Virus
Participating in activities and doing crafts is an easy way to battle boredom and relieve stress.
In the year 2020 no one would have ever predicted the world being placed on a quarantine. During this pandemic known as Corona, there could be a lot of stress put on you. With E-learning, missing out on important milestones, losing your job and the state shutting down, it's important for one to learn how to cope. There are many ways to find your inner peace and relax at home. From family activities to personal relaxation there are numerous activities to engage in outdoors and indoor, and I'm here to point you in a general direction.
Outdoor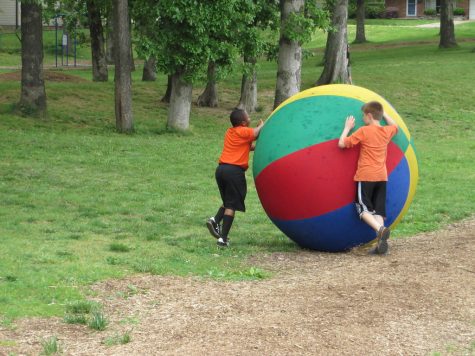 Although Illinois is shut down under quarantine outside is still open and fully ready for people to take advantage of it. It may be upsetting to not be able and see your friends, but your family and you can create many activities to participate together.     
In the earlier years of your school education you are permitted to attend a field day to celebrate being done with another year. There's games, food, and all of your classmates running around laughing. Although you cannot socialize with your friends, you can recreate a field day for you and your family to enjoy. The first step in order to organize your field day is to figure out the activities you and your family would like to participate in throughout the day. If you have younger siblings or simply enjoy bubbles, you could create bubbles for you and your family with three simple ingredients: Dawn dish soap (or any dish soap), warm water, and sugar. Now you are ready to blow bubbles all over the yard.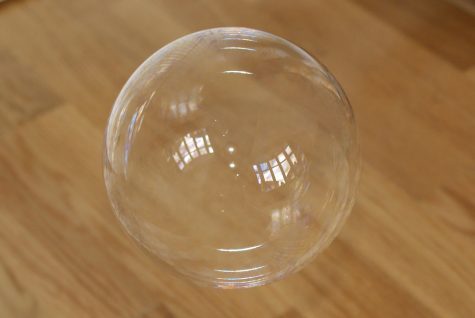 If bubbles aren't up your wheelhouse, or if your family is more athletic then sports or physical activities are a better match for you. With the help of a chair, and some balloons your family can participate in a Balloon Pop Relay Race. After blowing up the balloons you and another member of your family can run to a chair, and whoever pops their balloon first wins said race. If you wanted you could continue the relay race with other obstacles before claiming a winner. If the weather is nice enough you could challenge your family to a water balloon toss, or even a classic old game of Tug of War.
Indoor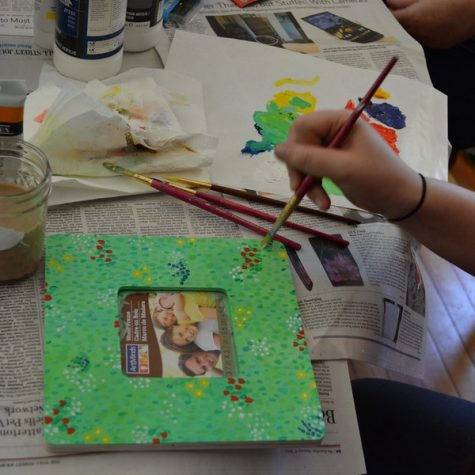 Being stuck in the house constantly is not the ideal situation of a break from school, and it's certainly not what children were expecting. During this time it's good to stay busy or find creative ways to cope with the amount of stress COVID-19 has caused. One main form of relaxation is doing DIY (do it yourself) crafts. Not only do they keep your mind off the pandemic, but it also occupies your free time. 
You can feel trapped looking at the same walls everyday, but with the DIY floating cloud decor you can entirely change your view of your room. With four easy steps you can have hanging clouds over your ceiling and all you need is a lantern, polyester/ cotton fill and a hot glue gun. After gluing down the polyester fill on the lantern, and completely dry, it is ready to hang on your ceiling leaving you with puffy clouds to look up at and enjoy.
If jumbo indoor clouds not your style then how about a Tin Lantern? Using a tin can within your household and some nails you can turn garbage into art. First take the can and different size nails to pierce holes into the can with a hammer. Once you are satisfied with the amount and sizes of the holes use a wire hanger to create a handle to carry around your lantern. Finally place fairy/ tea light candles inside the tin to light it up. After all those steps are complete you are fully equipped to roam your house or backyard at night. 
DIY Crafts
There are numerous activities and creative projects accessible to those on quarantine. The use of ordinary household items can turn a boring time in a house to an exciting memory to be discussed in the future. During this time it's important to stay safe and occupied, so explore new activities, and pick up old hobbies. Reconnect with yourself and create a place filled with fun and laughter during your quarantine.