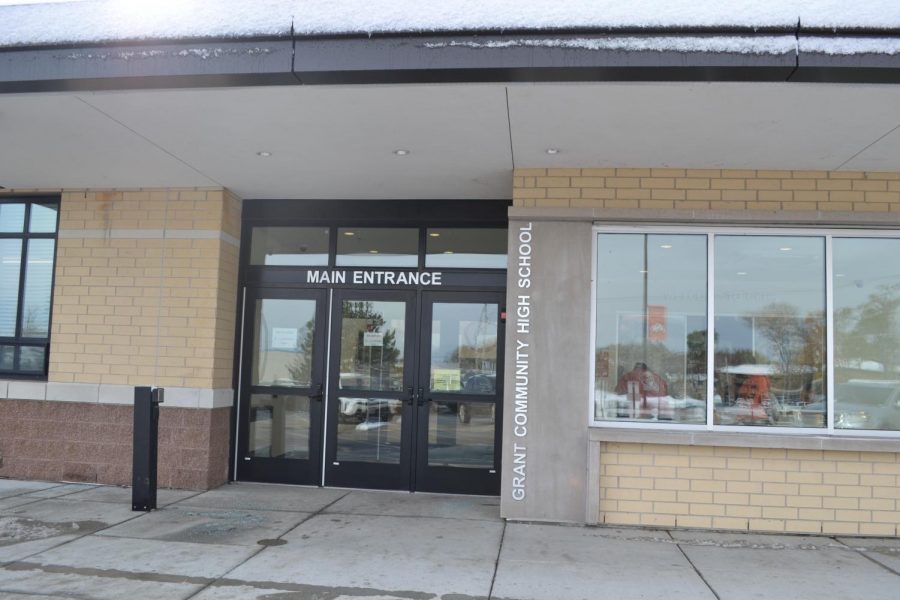 When a school is canceled for any reason, the day we missed will be added to the end of the year. However, Grant's proposed E-Learning days may change the way we look at snow days.
Dr. Christy Sefcik, Grant Community High School lend a brief overview of the plan for canceled school days, "E-learn-ing day is really an extension of learning beyond the classrooms or beyond the school. Schools can use e-learning days on a severe weather day, so it doesn't need to be made up because it's the equivalent of a school day. It doesn't change the end of the school year."
The approval process for E-Learning Days requires schools to create a plan for students to prove attendance. What if students did not participate in an E-Learning day?
Dr. Sefcik explains, "It's not like you follow the regular bell schedule. So students have to log into Schoology, just to acknowledge that they've seen the teachers assignment and they know what the expectations are, but students have up to three days to display whatever learning was required for the E-learning day.
"Most schools have had difficulty with getting E-Learn-ing days approved only because not all students have devices.
"I know many students have devices, and we have mobile hotspots to sign out in the Chromebook agreement. All the community Wi-Fi spots are on there so that students know where they can go to get connectivity if they want it to work on it that day. We've also built in three days if students don't or can't work on it that day."
Up until June 7, 2019, the state has required schools to make up canceled snow days by adding days to the end of the year.
GCHS Math teacher, Tim Viscioni, excitedly expresses his delight for these new advancements, "I think it's fantastic. And I'll tell you one of the reasons is I teach summer school. And, you know, when we start adding days at the end of the year, it kind of backs right up to summer school right away and there's really no break at the end. I don't like adding days in the spring."
What if a student needed help on an assignment? Would they just have to wait until the next day?
"Of course we're available to students. If they're working on their assignments, and they need help, that's what we're looking for. It's not like I'm just giving an assignment and staying home and watching TV. I need to monitor my students. There will be a window of time where teachers are available to students so that if students are working and they have questions they can reach out to their teacher and then we'll get back to them," said Mr. Viscioni.
Since the Law passed allowing schools in Illinois to conduct E-Learning days some schools have had success with E-Learning Days. The main reason other schools have not attempted to conduct E-Learning days is that not all students have access to technology. Dr. Sefcik believes that "We're in a really good place because everybody has the technology."
But how would someone such as a science teacher make up something such as a lab? Each teacher will have time to move around their schedule prior to that day.
Dr. Sefcik expresses.
Some students may not be sick on E-Learning days but may have other tasks that need to be completed due to the weather.
The biggest struggle with all of thisis how to pay people that are not educators such as custodians, lunch ladies, etc.
"Custodians, kitchen people, bus drivers, secretaries and teacher aides; each one of them has a little different plan. They either can use a vacation day if they get vacation days, they can use what's called a floating holiday or they can do professional development that we have provided that they can do at home," says Dr. Sefcik.
It is important to remember this is all hypothetical since the plan has not been approved, meaning this article is all just a potential chance. However, we can hope for this plan to take place soon. Dr. Sefcik explains, "The Board of Education received a draft of a proposed E-learning Plan on November 14th. The district continues to develop the E-Learning Plan, with input from various stakeholders, and will present a final draft of a proposed E-Learning Plan to the Board on December 19th. As we dicussed previous to meeting and at our meeting, our e-learning ideas are all proposed at this time and under consideration by the Board of Education."